About OBBMTA (Oxfordshire, Berkshire & Buckinghamshire Master Thatchers Association)
By contacting a member of the Master Thatchers Asscosiation for your thatching work you can rest assured that; You will receive an honest appraisal of the condition of your thatch and not be pressured into unnecessary work. The work will be carried out efficiently and in accordance with the associations required standards (copies of which are available on request.)
In the event of a dispute the association will investigate and act as an unbiased arbiter. We hope that this gives you the customer the peace of mind knowing the knowledge of the Thatcher you select from this Master Thatchers Asscosiation is second to none.
Please see our members page for a thatcher in your area, this lists the members
Look for the Master Thatchers Asscosiation logo.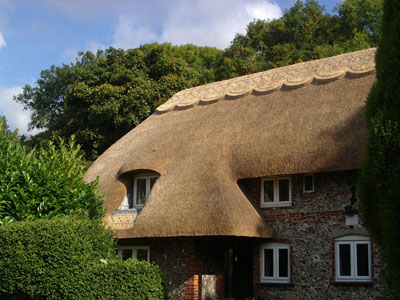 Testimonials
Excellent thatching to two roofs. Care with preparation, attention to detail and execution of the job. The work was carried out efficiently professionally and on time and budget. A great chap too! Thanks Michael. - Mr John Holland (Oxfordshire)
We can deliver the ?perfect thatch? by sourcing the very best materials the industry can offer -
masterthatcher.com (OBBMTA member)